Last weekend we u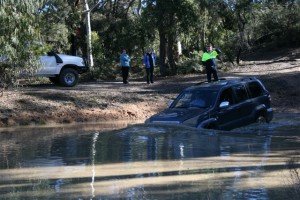 ndertook our first 4wd driver and recovery training with the Toyota Land Cruiser Club at their Willowglen property near Goulburn.
The weekend was fantastic! We tackled roads that we would never have even contemplated attempting previously. We learnt how to negotiate steep, walled creek beds full of rocks. To traverse steep tracks full of deep holes and covered with gravel, wind our way through the bush and do water crossings. Recovery training was also part of the weekend and we learnt how to winch, use snatch straps and hi-lift jacks.
On top of that we met some great people and will hopefully be putting our new skills into practice with some club trips before we leave. (We are doing a trip in September with them).
 I think we both feel a whole lot more confident in our ability to make our way around Africa and tackle the roads ahead!